Goldwater, Dubé, a progressive family law firm, wanted a complete rebrand that would align better with their image, values, and their focus on human rights. It was important to create a brand that was dynamic which would also inspire authority, credibility and warmth. 
Branding direction: Sophisticated, minimalist, balanced, emotional.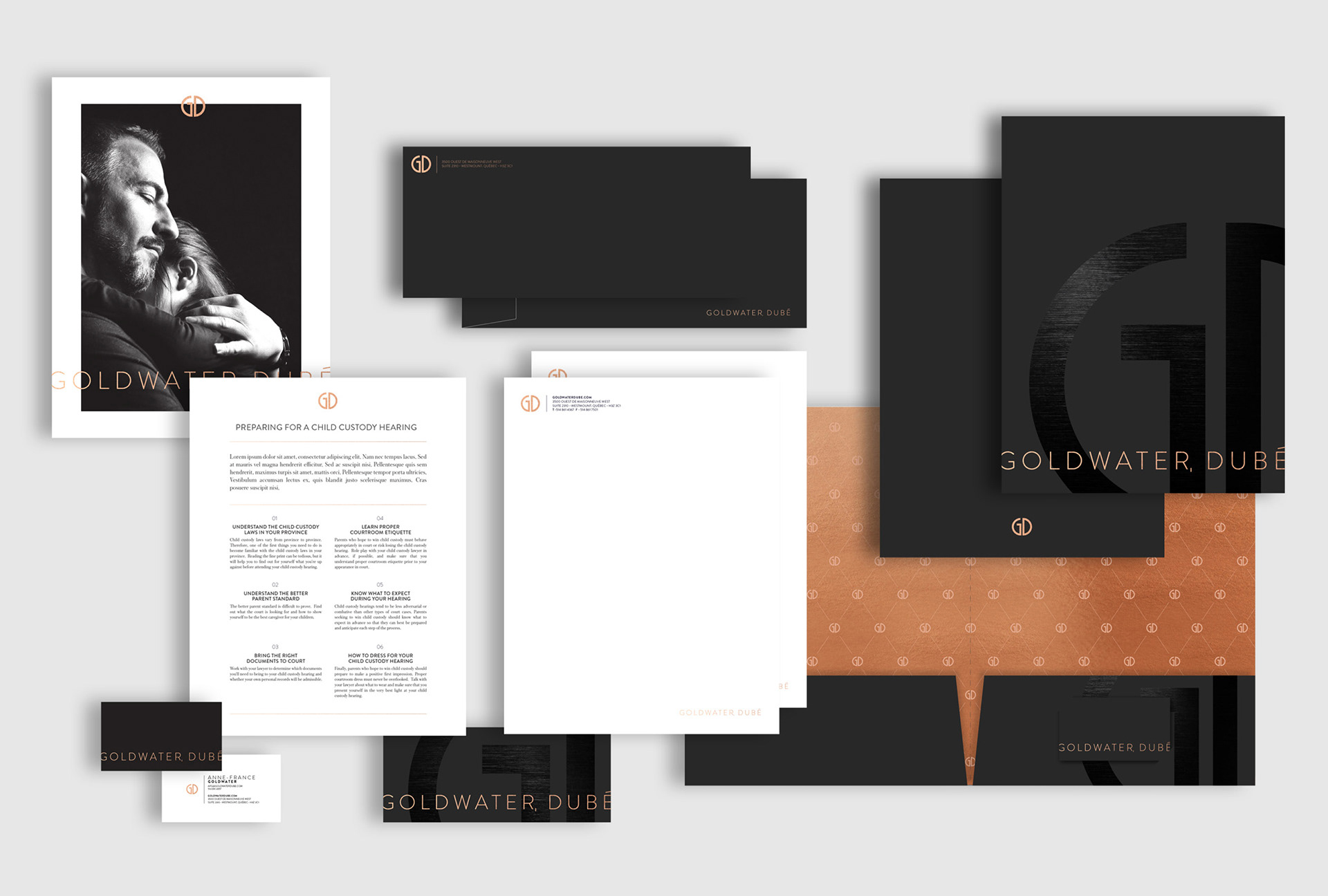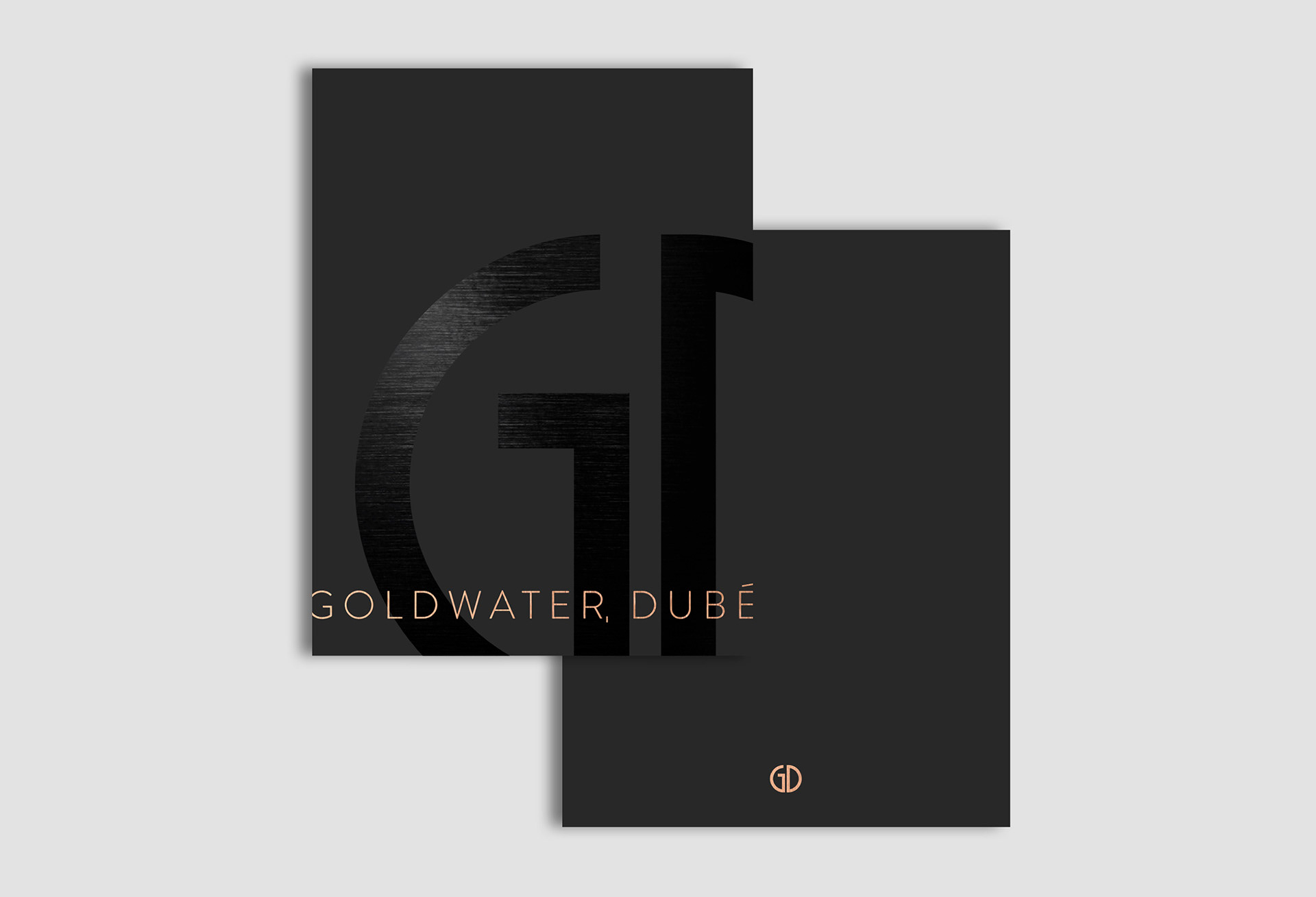 The sophisticated design included a spot UV varnish for the outside of the folder, matte lamination and copper stamp for the logo. The inside was a print challenge. After much brainstorming we decided that the best way to achieve the look was to go with a metallic copper pantone for the background, second pantone and spot UV varnish for the GD pattern. The end result was exactly as planned.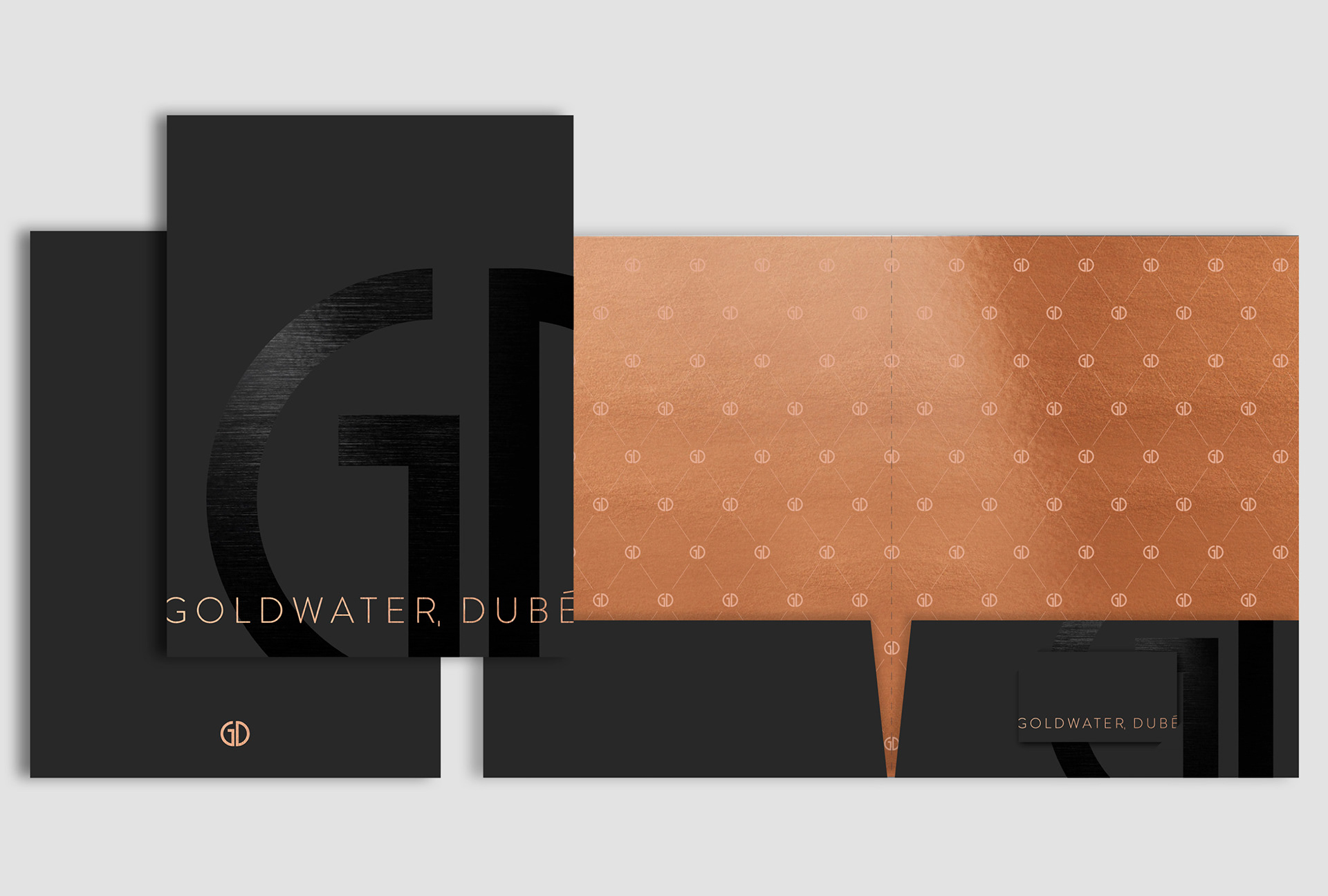 An alternate version was presented with a black background instead of copper. The client chose copper to add a more dynamic element to the overall brand look.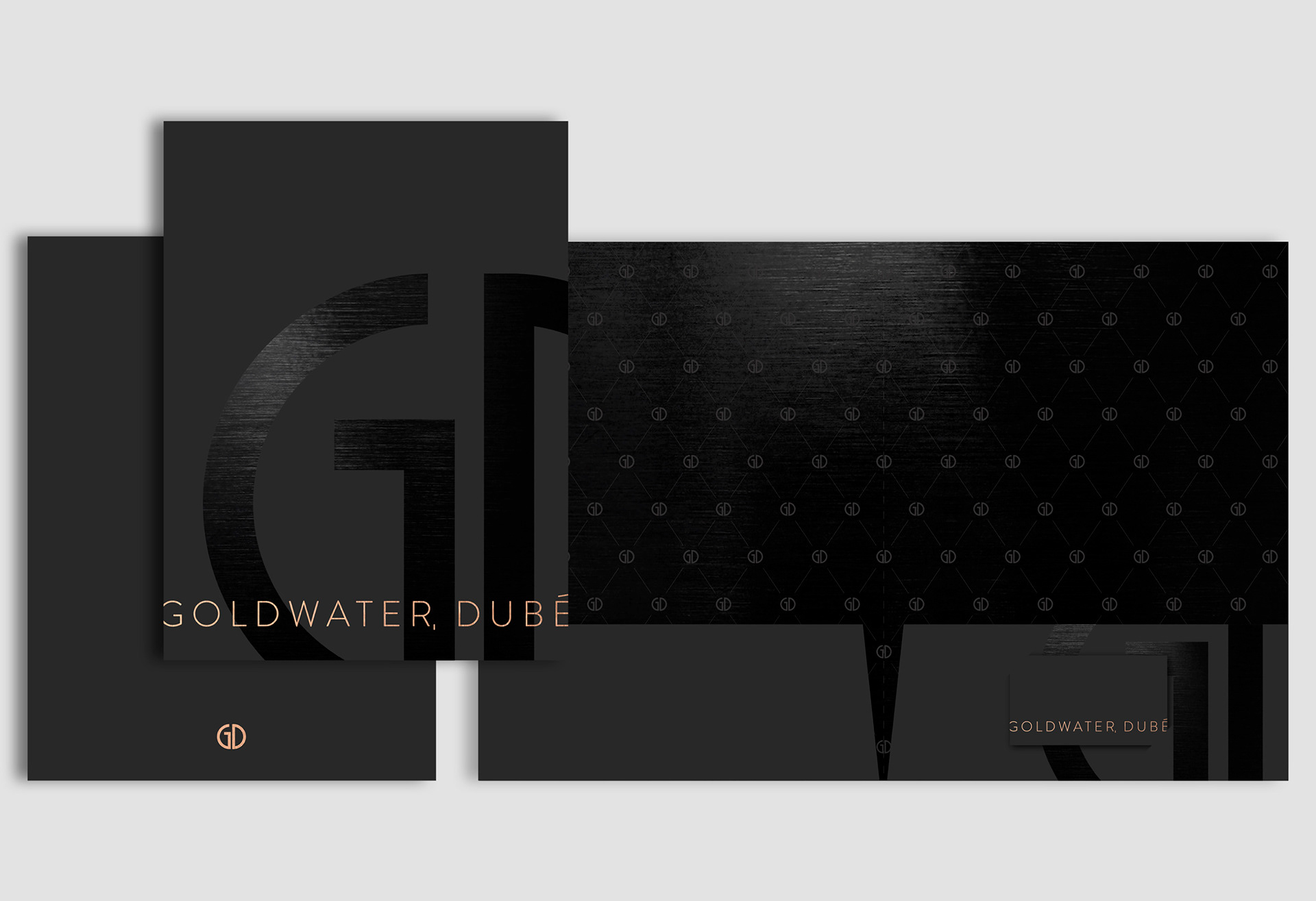 Presentation folder opened with brochure, stationery, chocolate bar.
The client wanted to include a chocolate bar in the presentation folder.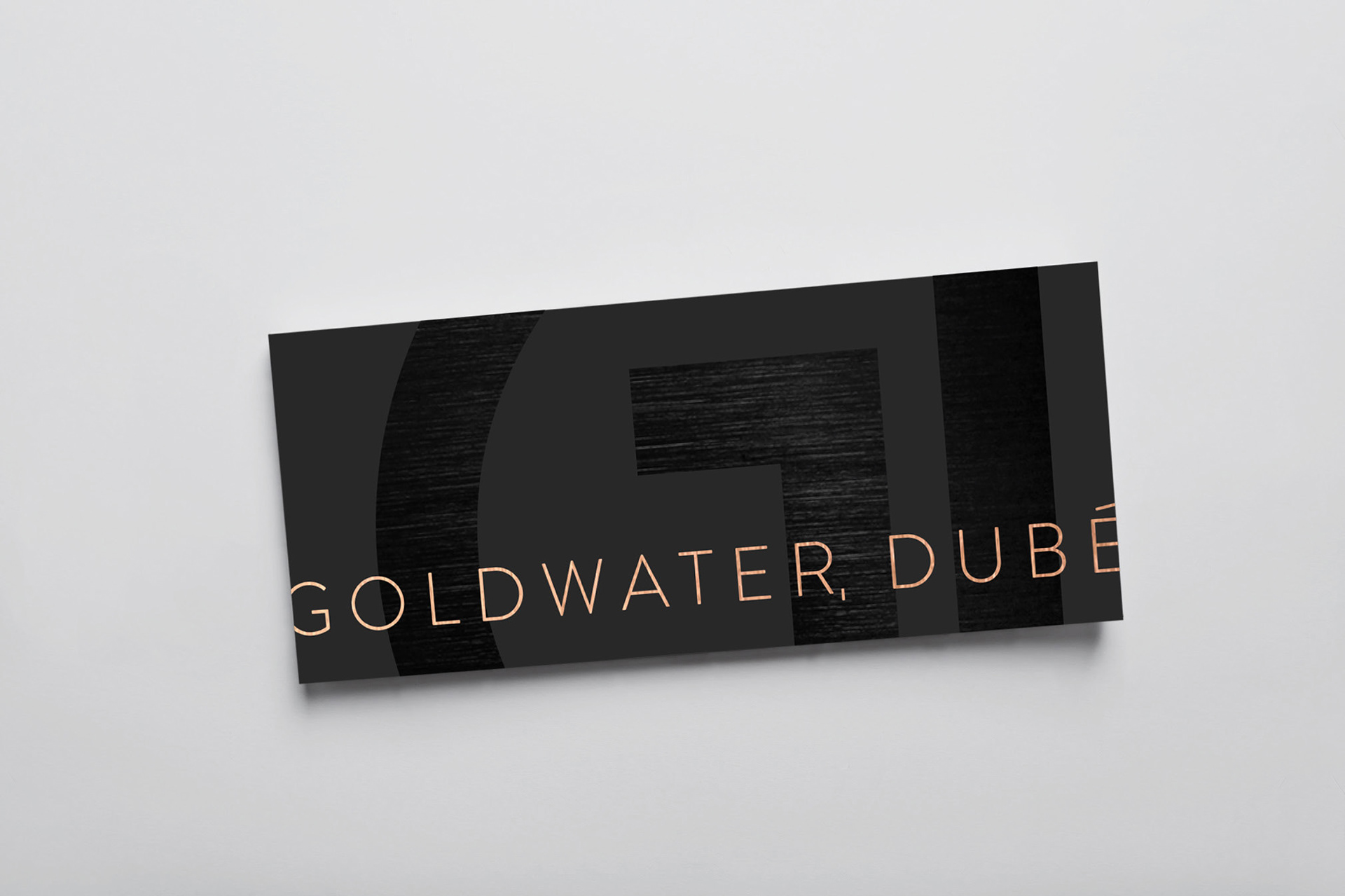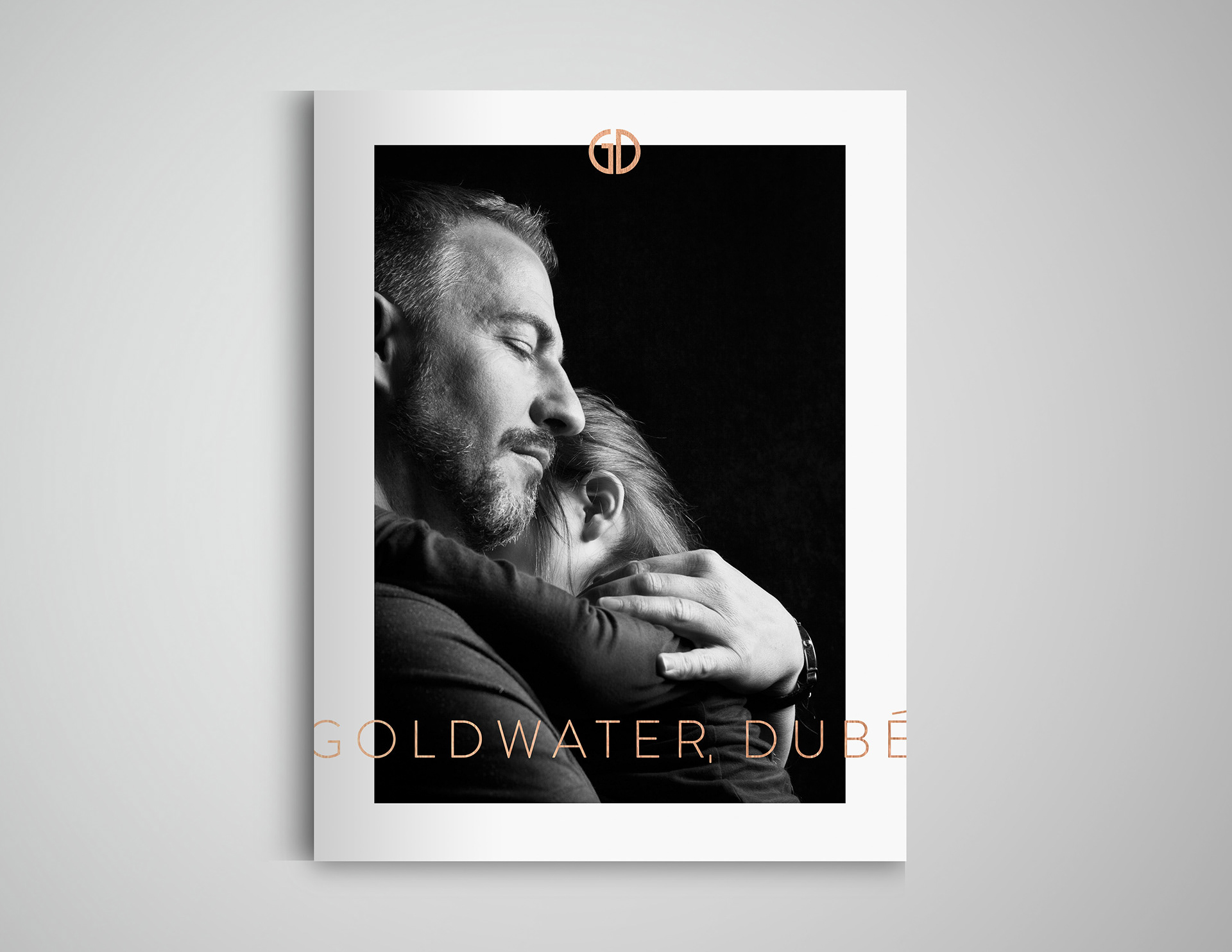 The tagline:
Defending is what we do. Protecting is who we are., 
captured the essence of the firm's mission and values.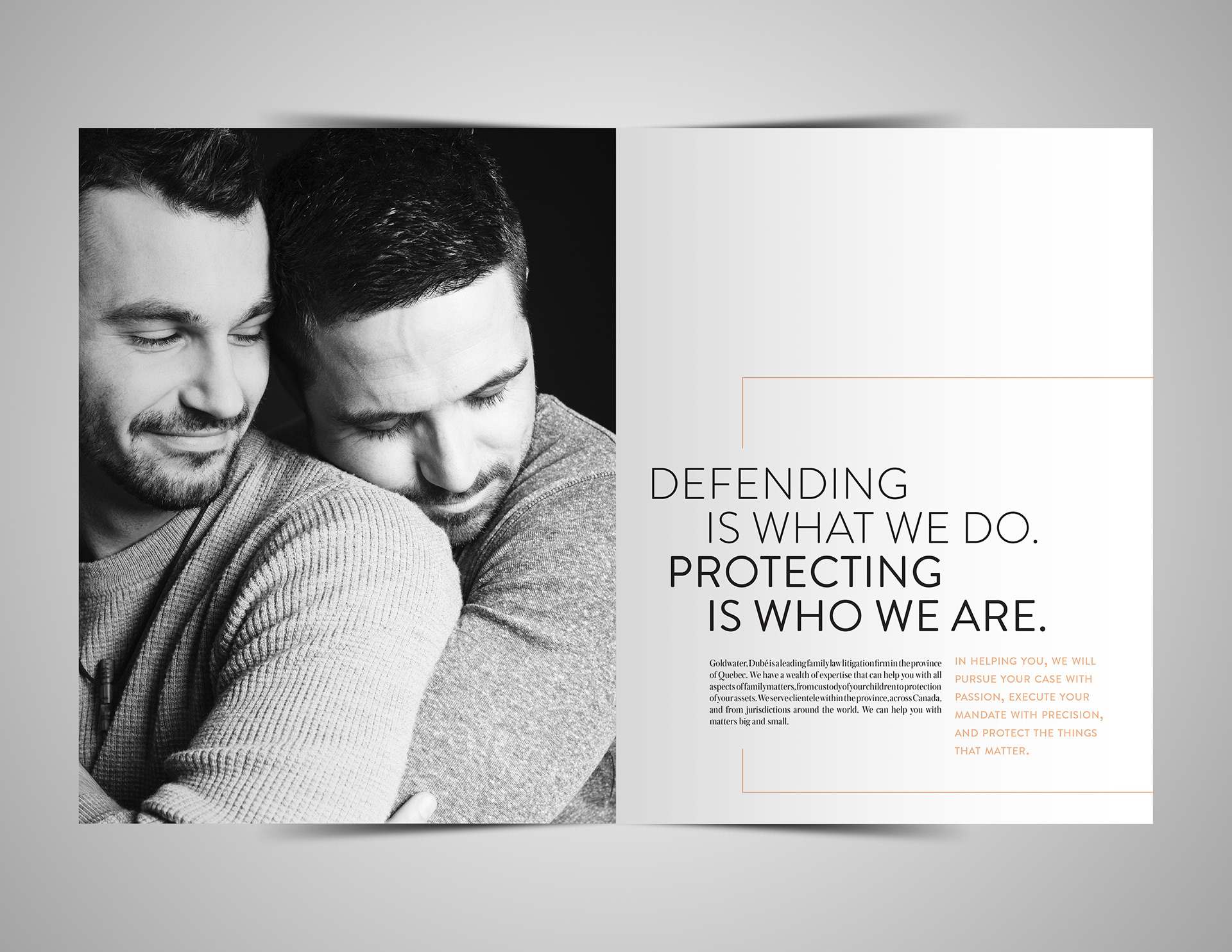 Always focusing on the rights of children.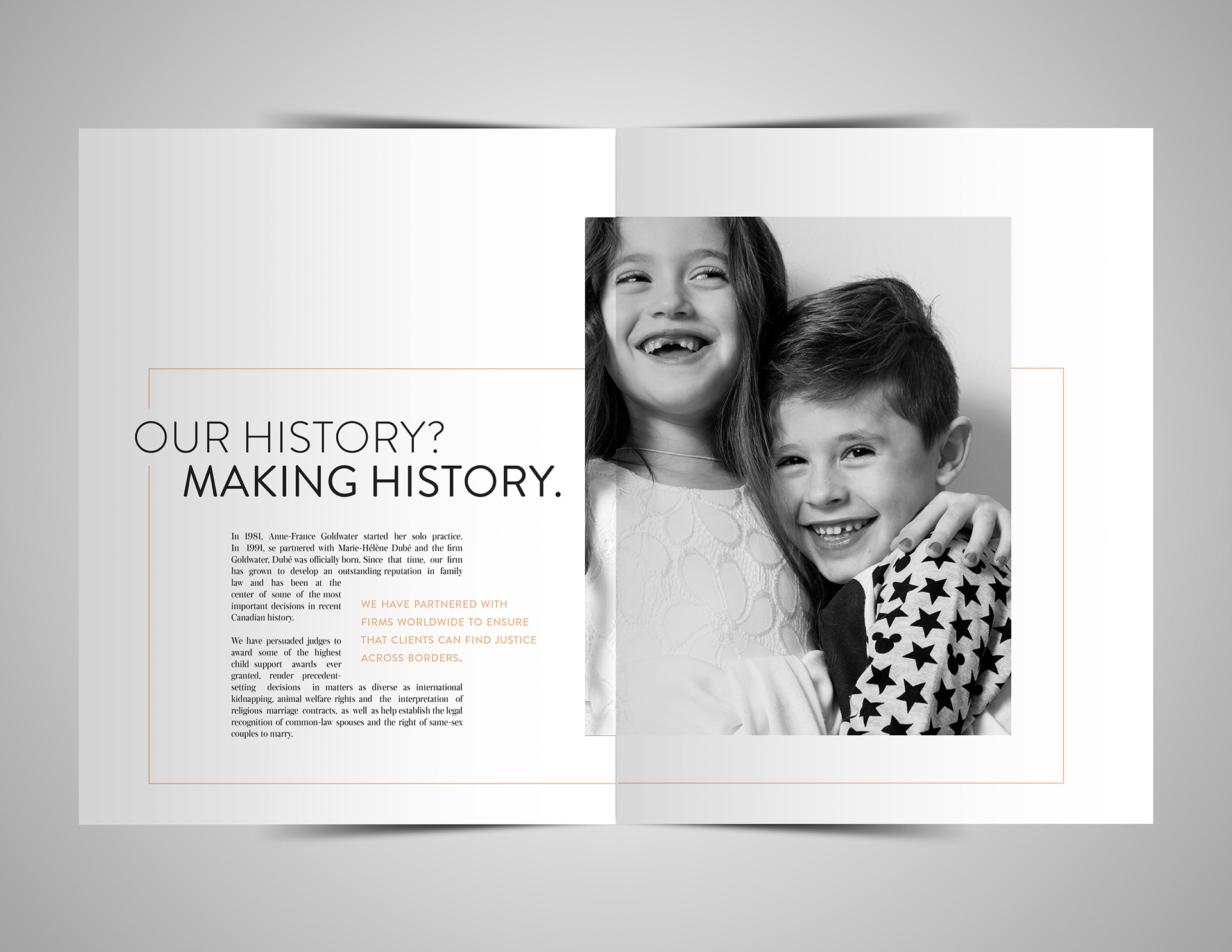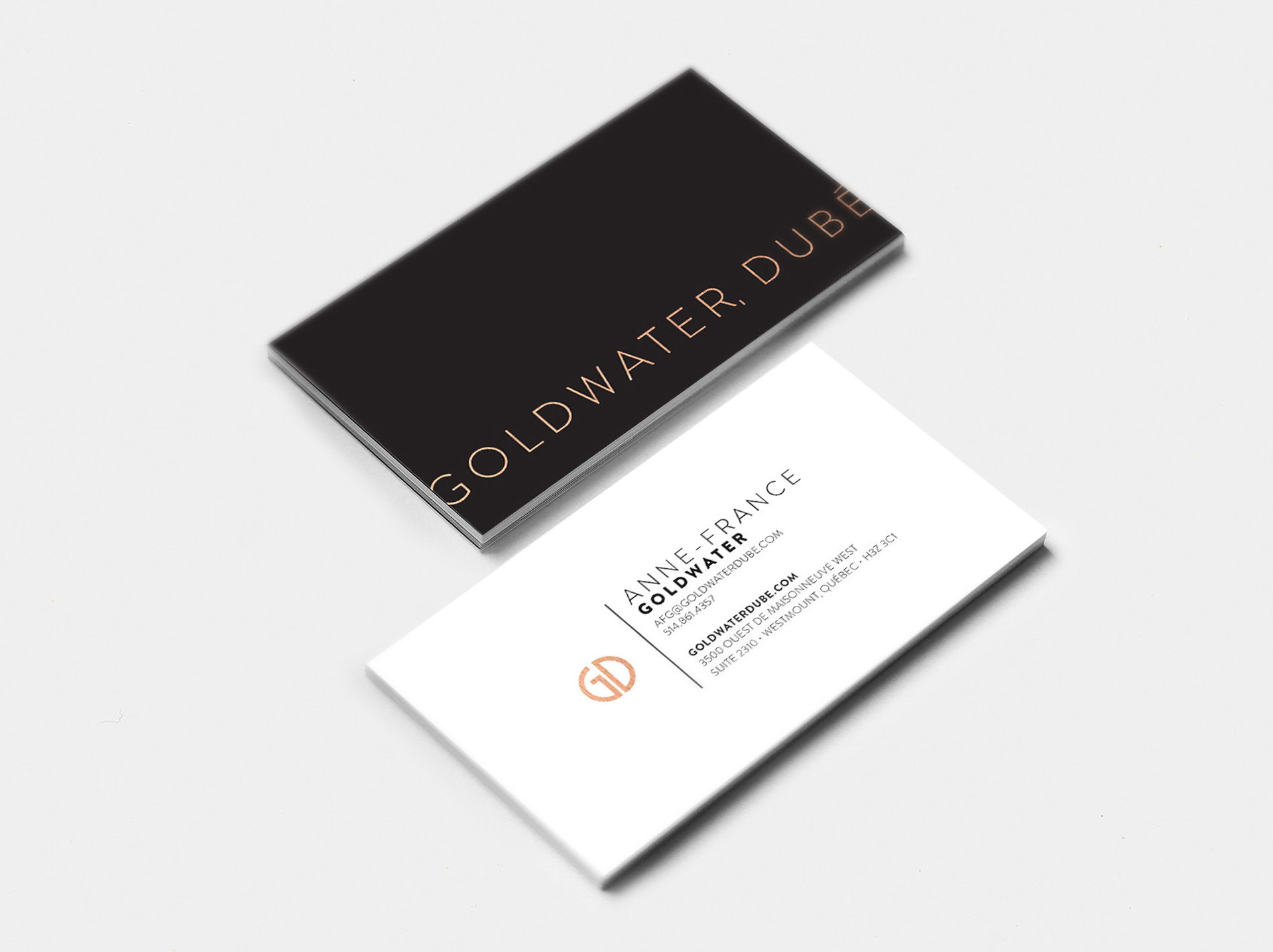 Focusing on Family, Goldwater, Dubé is known as a progressive leader in human rights protections which is something that had to come across throughout the imagery.
A small sample of the website.